Moving to Abu Dhabi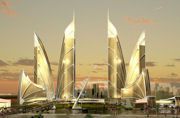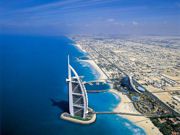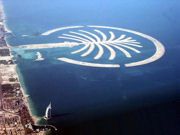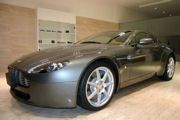 Abu Dhabi is the capital and second largest emirate of the United Arab Emirates (UAE). Expats moving to this fast growing  emirate find themselves in a city that offers a more laid-back and easy-paced life than in Dubai. Abu Dhabi is the cultural heart of the UAE where more and more expats relocate in search of tax-free wealth and endless leisure activities.
The living standards are generally high in the city, however,  the tax- free salaries are known to make up for it. Most expats are satisfied with the life in Abu Dhabi since it is not that built-up as Dubai and there are many parks, outdoor entertainment activities as well as broad parches of greenery.
Save on your International Removal to Abu Dhabi
As an independent and 100% non-obligatory platform Expertsinmoving.com helps you to save Time and Money. Since 2004 over 200.000 expats used our platform to get quotes and information on their upcoming international removal. It works as follows:
Fill in the Form: It only takes 1 minute. It is 100% free and non-obligatory.
Receive up to 5 Quotes: We match your request to Qualified Removal Companies specialized in your destination.
Save up to 40%: Negotiate with the Removal Companies of your choice and get the best deal.
Rate your Mover: Please give us a feedback on the mover so we can provide you with an even better service in the future.
Moving to Abu Dhabi
Expats from all around the world move to Abu Dhabi, making the city a melting pot of different cultures, languages and traditions. Although it is an amazing opportunity to meet all those people, many Westerners might get annoyed because of the misunderstandings that might occur  because not all foreigners have excellent communication skills in English. It is important is to show understanding and be aware that misunderstandings might occur even between people with excellent language skills.  An anything else in life cultural differences could also  be disadvantageous at times.
Another not very well accepted aspect of life in Abu Dhabi is describing where you live. Although the city is well- divided into streets with numbers, people still use the old- fashioned way of landmarks to explain the address; if you order food, you will certainly need to make sure you know the shop or the building next to your villa or apartment to describe it. Knowing how to describe the place you live in, is the first step to ease your delivery struggles.
That said, Abu Dhabi is an excellent city for families moving to the UAE. Those looking for good  employment opportunities, a slower paced life and many entertainment options will surely enjoy living in the city. Along with many worth- to- visit places in the UAE, breath-taking destination in the world such as India, Greece, Turkey, Nepal and Sri Lanka are just approximately  four-hour flight away from Abu Dhabi.
There is an extremely wide variety of cuisines to be found at the restaurants in the city. Indian, Chinese, Lebanese, Pakistani and Turkish are just some of them. Prices are surprisingly affordable whether you prefer ordering your food for home or eating out, you will be  amazed by the reasonable prices and delicious offerings.
Although the vast majority of inhabitants in Abu Dhabi are foreigners, it is wise to keep in mind that life is governed in accordance with  the Islamic faith. Expats should respect the culture of Emiratis and behave and dress appropriately. Failing to do so, could often lead you in trouble. A fact that expats planning to move to Abu Dhabi need to know is that during Ramadan most of the shops and certainly all restaurants and cafés are closed. Also make sure you avoid eating in public during this month since it is prohibited. Showing intimacy in public even if you are  married  is also something you might want to avoid doing.
Accommodation in Abu Dhabi
Unlike in  other  cities, accommodation options  in Abu Dhabi are not very broad. Expats relocating to the city prefer to settle in  either in apartments which is a more  affordable option or in villas . The latter are equipped with  all the extras one can think of, but are  consequently a bit pricey. In general terms, accommodation is quite expensive in Abu Dhabi, especially on-island properties.
A well-known practice among expats is letting the employer arrange the accommodation for them before their arrival.  In recent years, however, it is becoming less  common. Foreigners prefer to find their accommodation themselves by either using the services of real estate agents or the help of other expats who have already "been there, done that".
Expats could find both furnished or unfurnished properties to rent in Abu Dhabi. If you rent an unfurnished apartment, you have to be aware of the fact that even appliances such as light fittings could be absent. Moreover, expats relocating to Abu Dhabi will realise that white goods prices are extraordinary high.
The procedure of signing a lease agreement in Abu Dhabi is very straightforward: you hire a real estate agent, pick the most suitable apartment or villa you want to settle in and then sign the rental contract. Usually, tenants are expected to pay the rent for a year, in advance. Depending on the negotiations with the landlord in very rare cases it could also be possible to make the payment with post-dated cheques. The practice is to make the payment with two cheques for a period of six months each. Cheques are given to the landlord and they can be used on specific dates. It is common for  expatriates who move to Abu Dhabi related to their work to let the employers arrange the rent payments straight from their salary. This a good way to avoid problems that could occur during your tenancy.
For expats with sufficient resources there are luxurious villas available in Abu Dhabi  that can be found in different shapes and sizes. The properties are usually very spacious with many facilities and consequently, they are quite expensive.
Utilities are not included in the monthly rent and expats need to pay the bills separately. The good news is that the costs are often subsidised by the government which makes them more affordable. Due to the extremely high temperatures, most of the properties are equipped with air conditioners. Excessive usage of the latter might lead to solid electricity bills.
Generally, expats moving to Abu Dhabi  enjoy a hassle free, high quality lifestyle. Once settled in this fascinating place, finding all kinds of activities that suit your interests might be surprisingly easy; from scuba diving  to camel races, yoga classes or enjoying Arab nights in the deserts. In short,  Abu Dhabi's offerings will continue keeping your interest alive long after your relocation.
Shipping Furniture to Abu Dhabi
Moving to a new country is an important decision. In order to make it as smooth as possible, you will need to be well  informed beforehand, especially if you want to ship your belongings (or part of them) to Abu Dhabi. In this regard, contacting multiple  international moving companies is absolutely crucial since they can provide you with quotes and important information related to your move and the shipment of your goods. Keep in mind that obtaining the services of international removal companies is the only sure-fire way to get your belongings to a new country safely and on time.
As one of the emirates of the UAE, Abu Dhabi has strict policies. When it comes to shipping furniture the situation is not any different. Although international removal companies could provide you with detailed information, it is still in one' s own advantage to contuct a research regarding their international removal. Everything in the container you ship will be checked from the authorities and anything that is against the rules will be confiscated. Do make sure to consult the international removal companies about the goods to be shipped, even when it comes to books and CD's which might be banned in Abu Dhabi. International moving companies could help to ease the shipment stress since they are familiar with the procedures. It is therefore crucial to work with trustworthy international moving companies and to compare their prices and services. Hundreds of expats ship their furniture to Abu Dhabi every year, and many of them rate the international removal companies they have worked with. These reviews are often very helpful and it is wise to check them before deciding on the international removal companies one wants to hire. That is why it is recommended to rate the movers you work with.
Why Expertsinmoving.com
Free
100% free service and no obligations
Quick/easy
Save time, it only takes 1 minute
Reviews
Compare moving companies based on the price and reviews