Moving to Los Angeles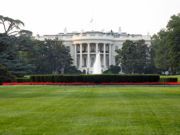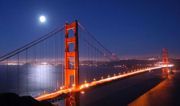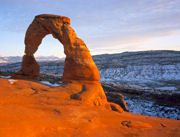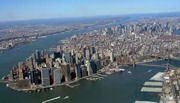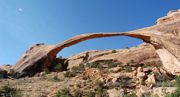 It seems that the whole world looks at Los Angeles, either at the celebrities in Beverly Hills through the lens of popular reality-TV or at the life in the city's ghetto through the camera of a police helicopter. LA is arguably the most glamourous place on earth. It is home to the most expensive postal code in the USA and many of the America's celebrities reside in the city's signature hillside quarters at least a couple of weeks per year. But the city also has a different face; next so much glitter, gold and high heels are areas that have a bad reputation. However, the reality is that crime rates in the city have been decreasing for years and although crime being still above US average, expats moving to Los Angeles are likely to find a city with an incredibly diverse population, a beautiful coastline, infinite entertainment and plenty of sunshine.
Save on your International Removal to Los Angeles
As an independent and 100% non-obligatory platform Expertsinmoving.com helps you to save Time and Money. Since 2004 over 200.000 expats used our platform to get quotes and information on their upcoming international removal. It works as follows:
Fill in the Form: It only takes 1 minute. It is 100% free and non-obligatory.
Receive up to 5 Quotes: We match your request to Qualified Removal Companies specialized in your destination.
Save up to 40%: Negotiate with the Removal Companies of your choice and get the best deal.
Rate your Mover: Please give us a feedback on the mover so we can provide you with an even better service in the future.
Moving to Los Angeles
'Angelenos' make little effort to conceal their wealth & status, which is why there are always plenty of attractive investment opportunities around here. Of course, being amidst all these well-off, health conscious and trend-setting culture leaders comes at a price. But accommodation in Los Angeles is spacious and there are top-notch healthcare facilities for those who can afford adequate insurance.
Deciding on the neighbourhood that is suitable for newcomers needs and wants is one of the most important aspects of an international removal to Los Angeles. Browsing through online blogs and articles could help a big deal to get an idea of what the neighbourhoods and it could make the decision a bit easier. Along with that, if you have friends and acquaintances who already live in Los Angeles, it would be even better to ask them.
Beverly Hills, Manhattan Beach and Miracle Mile are some of the most family and kids friendly neighbourhoods in Los Angeles. As anyone could guess, life in Beverly Hills is extremely expensive. When moving to Beverly Hills one should keep in mind that you are not only paying for an apartment/ house but also for a zip code. Price vary depending on the zip codes. If this is your preference it is wise to conduct a small scaled research on the zip codes and the areas that would best meet your requirements.
Those who want to cut costs could also consider house-sharing. There are online platforms where people are looking for roommates or offering house- sharing options. It is a good way to find new friends and socialize.  Also having someone who is more or less in the same situation as you are could make you adapt easier to the new environment.
Shipping Furniture to Los Angeles
Whether moving to a furnished or unfurnished apartment, many internationals still prefer shipping their furniture overseas. Often the high costs of living  in Los Angeles are playing an import role for this decision. International moving companies that offer moving packages are often a very affordable option for families who want to ship their household effects to the USA. Even if you have a huge selection of international removal companies that could be hired for shipping your goods to Los Angeles, it is wise to all possibilities you have; is it easier to buy new furniture, is it more affordable, do you absolutely need your furniture with you, how much are you willing to pay and etc.
A proper planning is very important for any international removal. Allow yourself some time to consider all options and to contact international moving companies. The latter could provide you with more information on what to do before, during and after the shipment. Usually, international removal companies offer moving packages that include: a detailed list of all good that needs to be shipped, information of restricted items, packing the goods, loading into the container, customs clearance, off-loading the container. Along with that there are different kinds of insurance policies that may vary depending on the international removal companies. Do keep in mind that price is not always the most important aspect of your international removal, especially when shipping your goods. It is important that they arrival on time and in the same condition as they were sent to your new destination. Hiring international moving companies that are no experienced in shipments to the USA could lead to unexpected situations which is certainly one of the most frightening things that could happen to someone who is moving abroad.
Comparing the services and the prices of international movers could help in finding the most suitable one for your needs. Often expats use online platforms that offer services to receive quotes from multiple international movers. Do make sure to find reliable platforms, it will help a great deal to minimize the risk of unpleasant surprises.
Why Expertsinmoving.com
Free
100% free service and no obligations
Quick/easy
Save time, it only takes 1 minute
Reviews
Compare moving companies based on the price and reviews